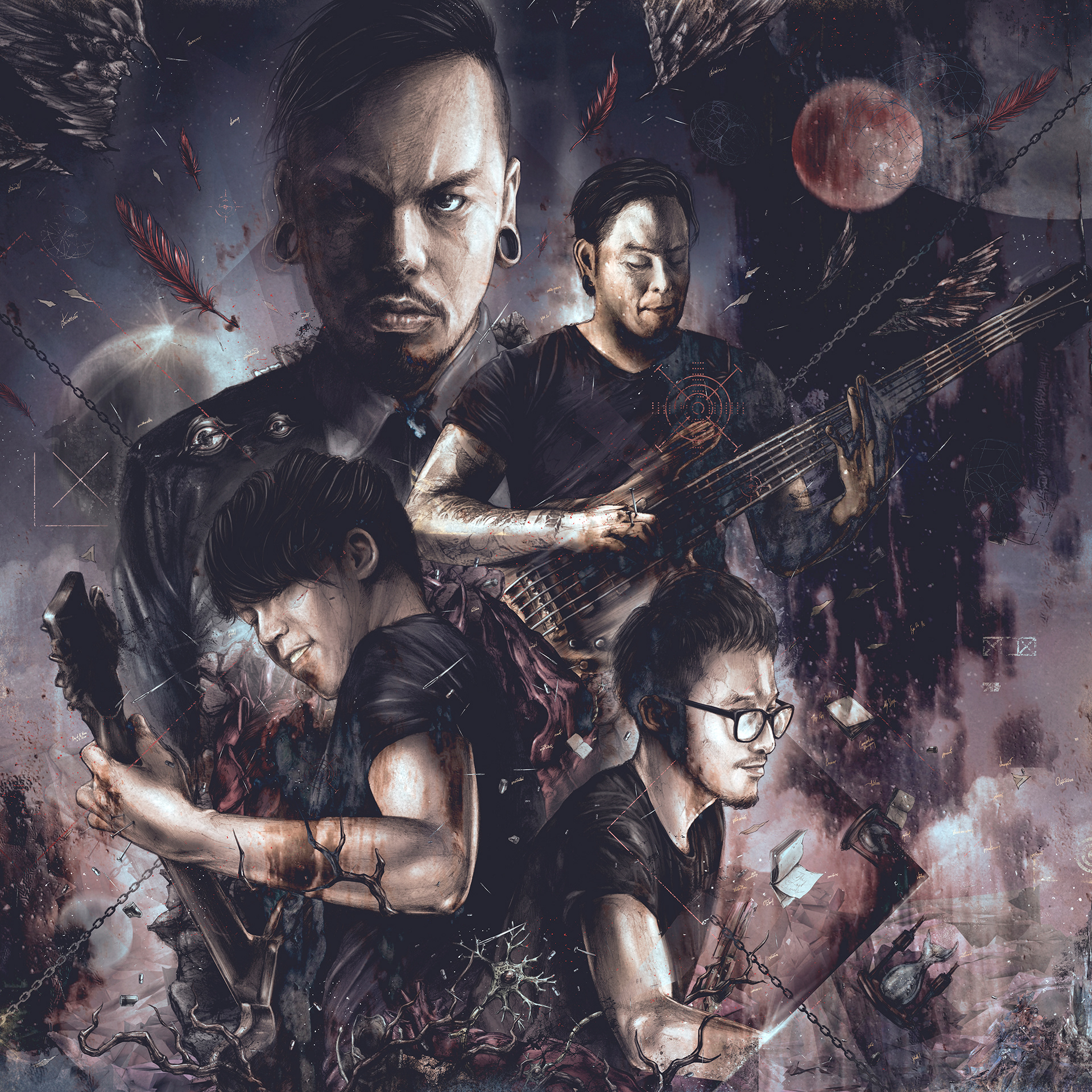 2014 Artist To Artist 16th genie celebration calendar represents combination between new generation visual artists and musical artists.
Retrospect is a Thai rock band; it presents a mixture of high power and strong metal music and beautifully sweet melodies.
Idea of Retrospect artwork comes from the band's name, Retrospect which is a survey to the past moment or event of time. The main visual is the band members that are surrounded with various objects. The objects represent their stories which I replace with all of their songs from their underground album to the present ones as their obvious journey back in time. Every visual element in Retrospect artwork derives from the band name meaning and all of their songs from my interpretation. In addition, every song of Retrospect is written in the artwork as well.